A tour to Khewra mines and Rasul barrage
Department of Chemistry
Study Tour for: Students of B.S Hons 2nd semester (Morning & Afternoon Program)
On 22nd March 2018, Department of Chemistry arranged a tour to Khewra Mines. The Khewra Salt Mine is located in Khewra, north of Pind Dadan Khan, an administrative subdivision of Jhelum District, Punjab Region, Pakistan. Journey to Khewra mines started at 6.00 am and bus reached destination at 11.00am. Hilly road and pale mountains were sites seeing for students.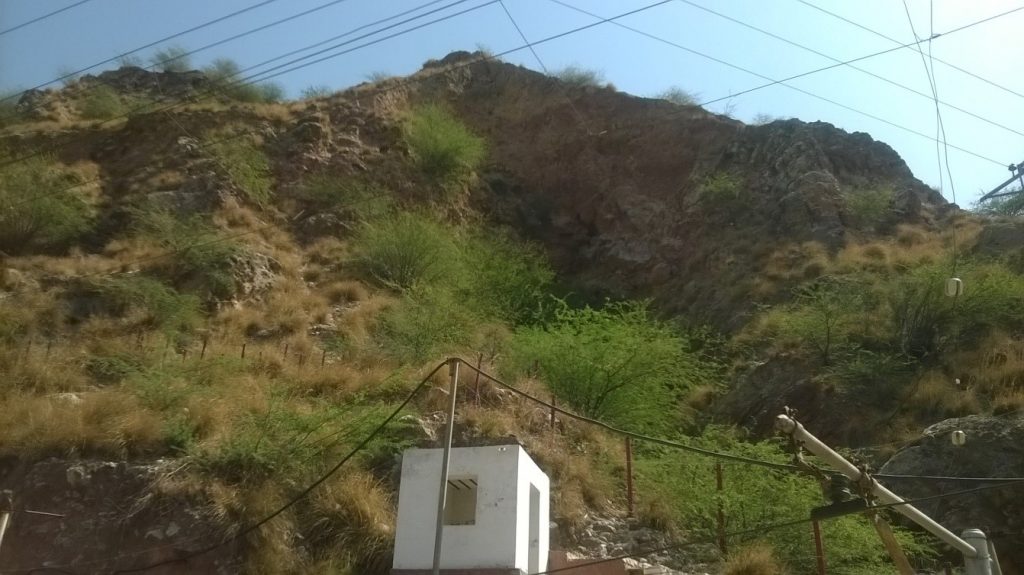 A Brief History of mine was written on the entry point. Management of Khewra mine arranged a guide for student's detailed information. Mine is itself a wonder to be seen. Hanging salt crystals formed on the roof of mine were really mesmerizing. Miners have converted salt rocks into miniatures of famous Pakistani places. Like mini Minar e Pakistan, Fawara Chowk and a masjid. These molded rocks are proof of worker's expertise. A beautiful nature made salt lake was also worth seeing as the guide told that no one can sink in this lake due to the high percentage of salt.
After leaving khewra mines our next destination was Rasul barrage. Rasul Barrage is a barrage on the River Jehlum between Jhelum District and Mandi Bahauddin District of the Punjab province of Pakistan. Rasul Barrage is used to control water flow in the River Jhelum for irrigation and flood control purposes.
Department of Chemistry is thankful to worthy Vice Chancellor Dr. Farhat Saleemi for her support and permission for this tour. We are also grateful to Dean Dr. Haris Rasheed for his provision regarding such activities and in addition to that the heartiest thanks go to Miss Nuzhat Munir Chair-person Department of Chemistry. No doubt that without her support and effort such activities could not be made possible.
Services of Chief security officer can also not be forgotten for providing us utmost measures to make this tour safely possible.