Awareness on Energy Crisis:
Department:  _Physics
Date of Event: _17 March, 2017                            Time of Event:  10:00 a.m. to 11:30 a.m.
Name of Society Conducting the activity:  Physics Society GCWUSGuest:
Prof. Dr. Farhat Saleemi, Vice Chancellor, GCWUS, Prof. Dr. Harris Rashid, Dean of Natural Sciences, GCWUS, Dr. Zarrin Fatima Rizvi, Director of ORIC, GCWUS, HODs & Faculty members of Natural Sciences Departments, GCWUS.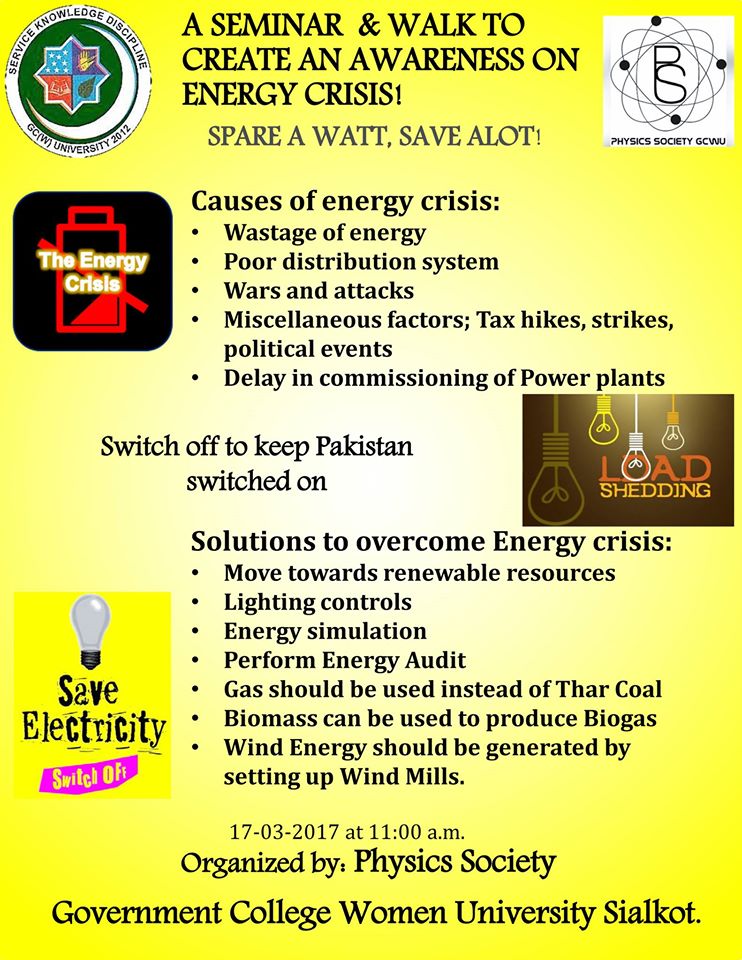 Purpose of the activity:
The purpose of this activity is to create an awareness on Energy Crisis. What are the causes of Energy Crisis And what are the solutions to overcome energy crisis?
Instructions for students:
Participants must be punctual, do not create any disturbance during the walk.