World Fisheries Day
Date: 21st November 2017
Total Duration: 12:00am – 2:00pm
Venue: Room#97, GC Women University Sialkot
Organized by: Department of Zoology
Presenter 
Mrs. Azeem Zia
Assistant Director Fisheries, Sialkot
Audience/Participants: More than 250
Event Details
With reference to celebration World Fisheries Day, "21st November" Department of Zoology has organized a walk with the seminar on "Economic Importance of Fisheries" on November 21st, 2017.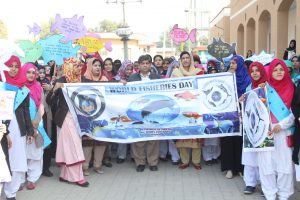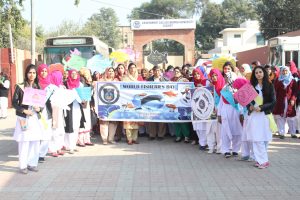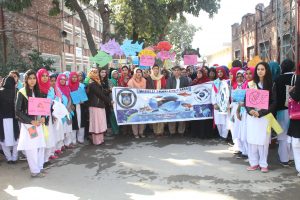 The program was started at 12:00 am with walk start from in front of the department of zoology. Mrs.
Azeem Zia
Assistant Director Fisheries, Sialkot lead the walk with faculty members of the Department of Zoology and other relevant departments of biological sciences. More than 250 participants were in the walk. Purpose of the event was too aware the students of the institute, faculty members, and others with the importance of fish and patterns to manage and save it.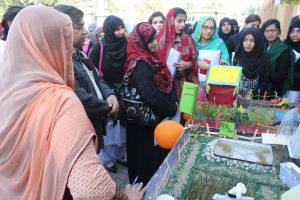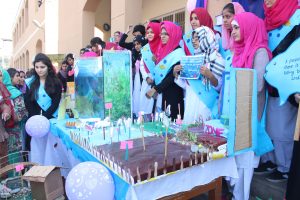 The walk moved towards admin block and ended in front of room#97, where students displayed their models. 19 different models with unique concepts of fish culture and effects of different factors on fisheries, types of ponds where fish may culture were unique and were showing the efforts of students.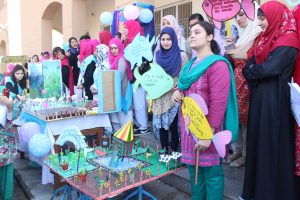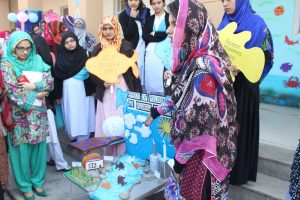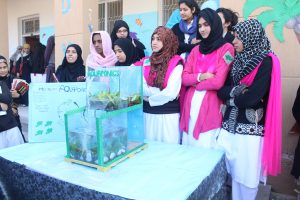 Models were evaluated by jury members, Dr. Asma Waheed (Associate Professor, Department of Zoology), Dr. Zahid Butt (Associate Professor, Department of Botany), Dr. Sajida Mushtaq (Assistant Professor, Department of Zoology), Mrs. Saima Imran (Lecturer, Department of Zoology).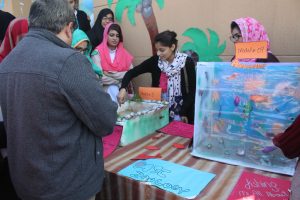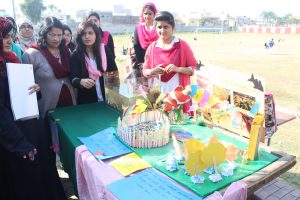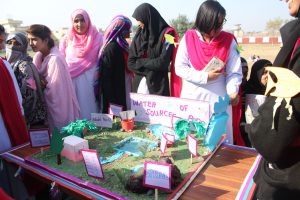 After that program was started in room# 97 with the recitation of Holy verses of Quran and Naat-e-Rasool-e-Maqbool (S.A.W). Mrs. Azeem Zia Assistant Director Fisheries, being invited speaker highlighted the economic importance of fisheries. She also emphasizes the need of fish used as the protein-rich source in our diet and development of fisheries sector in Pakistan.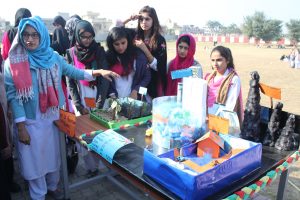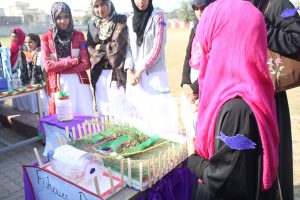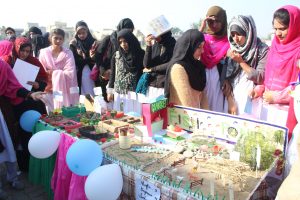 After the seminar, results of models competition announced and cashed prizes were distributed to all positioned holders. In the end of the event, Dr. Sadia Maalik (Head, Department of Zoology) gave her concluding remarks about the event and said few words to high officials, faculty members, participants and organizing the team as a token of thanks.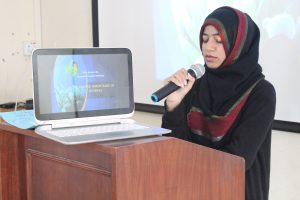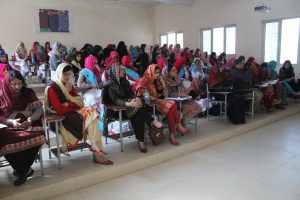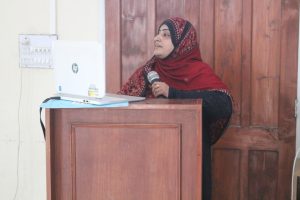 Organizing Team
Dr. Sadia Maalik
Head, Department of Zoology
Email ID sadia.maalik@gcwus.edu.pk
Dr. Moazama Batool  (Program Coordinator)
Assistant Professor, Department of Zoology
Email ID: moazamazoologist@gmail.com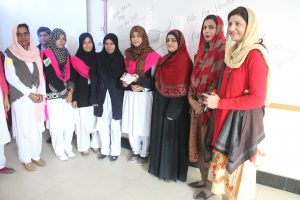 Jury Members for Model Competition
Dr. Asma Waheed                  (Associate Professor, Department of Zoology)
Dr. Zahid Butt                        (Associate Professor, Department of Botany)
Dr. Sajida Mushtaq                 (Assistant Professor, Department of Zoology)
Mrs. Saima Imran                    (Lecturer, Department of Zoology)
Committee for Models Arrangements
Ms. Madiha Mahmud             (Lecturer, Department of Zoology)
Ms. Mahwish Qamer             (Lecturer, Department of Zoology)
Ms. Zaib-un-Nisa                    (Lecturer, Department of Zoology)
Ms. Salma Khurshid               (Lecturer, Department of Zoology)
Discipline Committee
Ms. Shafaq Shakeel                (Lecturer, Department of Zoology)
Ms. Razia Ishaq                      (Lecturer, Department of Zoology)
Ms. Shafaq Nawaz                  (Lecturer, Department of Zoology)
Refreshment Committee
Ms. Saima Imran                    (Lecturer, Department of Zoology)
Ms. Suneela Nasrulla              (Lecturer, Department of Zoology)
Dr. Umbreen Rashid               (Assistant Professor, Department of Zoology)