Performance Report of HEC Visit at GCWUS.
Institution Performance Review Panel visited Govt. College Women University, Sialkot from March 26-28, 2017. The IPE review panel consisted of five members as representatives of HEC; Brig. (R) Salim Ahmed Khan SI (M), Director QEC, Riphah International University, Islmabad; Mr. Muhammad Shoaib, Project Director (IPE), Quality Assurance Agency, HEC, Islamabad; Mr. Muizz Alam Khan, Director QEC, Iqra University, Karachi; Mr. Muhammad Raza Agha, Deputy Director QAA, HEC and Mr. Saleem Qamer, Assistant Director QAD, HEC. University Porfolio Report (UPR) was based on eleven standards of IPE.
---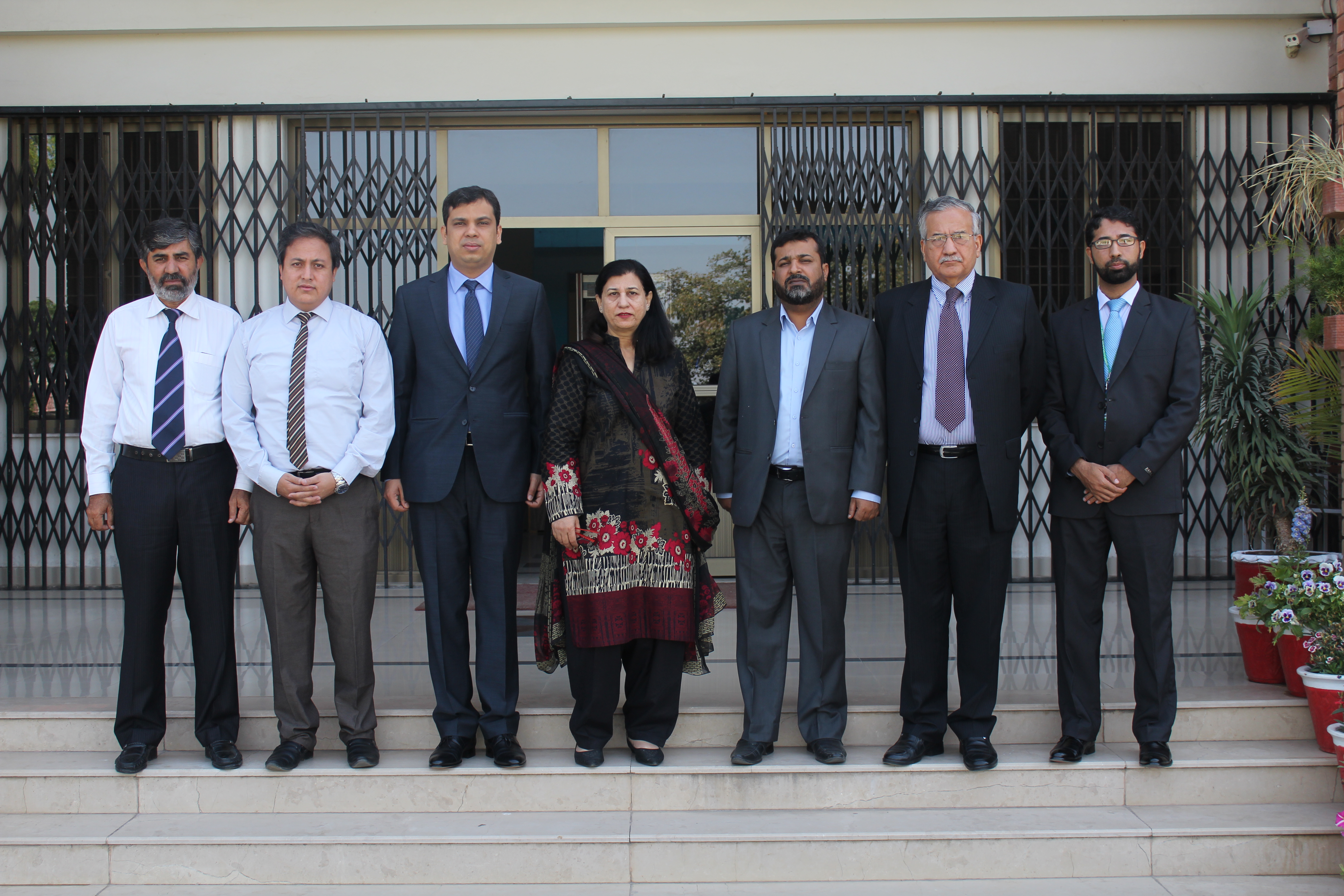 ---
The panel met with Prof. Dr. Farhat Saleemi, Vice Chancellor, GCWUS and briefed about the purpose and importance of IPE. After getting permission from the Vice Chancellor, IPE panel started working as per their schedule of day one. The panel met with Mr. Ijaz Ahmad, Director QEC, GCWUS, followed by a series of meetings requiring different documents clarifications on UPR. On the next day panel met with different groups of people i.e. heads of teaching departments, junior faculty, students and heads of administrative departments. On third day panel visited different offices of the University: laboratories, computer labs, class rooms, library, canteen and other facilities of the University to identify specific dimensions of institutional quality improvement.
---