ISLAMIC BANKING IN MODERN WORLD May 25, 2017
Date & Time: 25 MAY 2017
Total Duration: 1:30 hour
Venue: IT LAB
Organized by Department(s): Department of Business Administration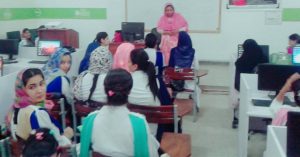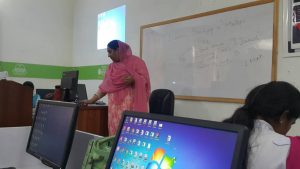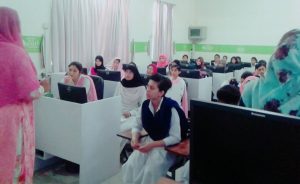 Presenter:
Tajalli Fatima, Lecturer,
Mphill Finance, Speaker for Islamic finance and SPSS
Target Audience/Participants:
Students of 6th and 8th semester of BBA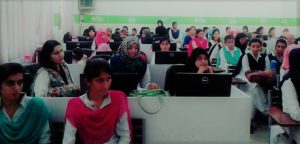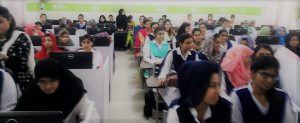 EVENT DETAILS:
The event was started at 10:30 in IT lab, presenter started the seminar with taking few questions from audience about Islamic banking to judge the core information of students. Then Ms. Tajalli start removing ambiguities of student's bout Islamic banking and cleared the concept of Islamic banking and Riba.
The basic purpose of presenter is to clarify students the basic difference of Islamic banking from conventional one. And explain the students different products of IB and explain the detail how it is Islamic. As the banking is basic necessity of every individual even the students, so it is also necessary for them to know which system fulfill their religious requirements. So that they should not only aware but practically they can select right choice for themselves and help others. At last of all this delivered the students again raised different questions which presenter took openly and cleared the concept to students.