Independence Day celebrations Competition 2017
Independence Day celebrations Competition 2017
Government College Women University Sialkot participated in different inter Universities Competitions, arranged for Independence Day celebrations in University of Gujrat, Hafiz Hayat Campus on 3rd August 2017. Dr. Shagufta Firdous Director Student Affairs and Mrs. Rehana Kamran intermediate coordinator went as jury members along with Ms. Saba Asif Lecturer Department of psychology and students.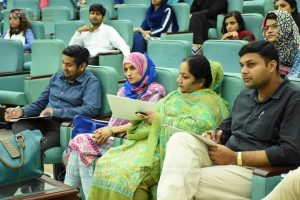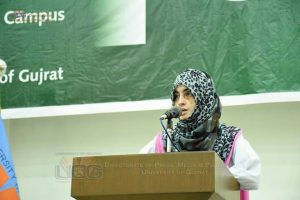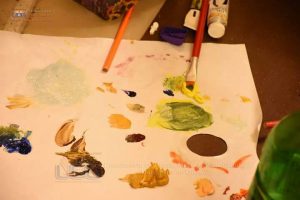 With the grace of Allah Almighty the students performed very well and won different positions in different competitions:
Umme Ammara Department of Fine Arts got the first position in a painting competition.
Farah Riaz department of Computer Science won second position in Urdu declamation.
Misbah Zahid Department of Mathematics won third position English Declamation.
Asma Shahnawaz Department of Mathematics won the third position in Urdu Essay writing.