Students and Faculty of the fine arts department.
 Event Details:
Department of Fine Arts arranged a study tour consisted of students and faculty members to National College of Arts NCA Lahore on 5-1-2018.Purpose of this tour was to witness the thesis display /degree show 2018 of NCA's students. Such exhibitions are the real source of inspiration which caters the need of art students for their professional excellence. The faculty was headed by Ms.Saira Bano along with Ms.Asma Shereen and Ms.Kiran Ashraf.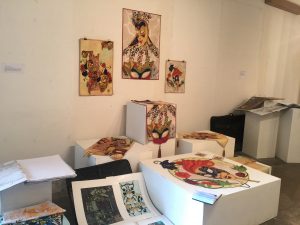 Students observed the display work keenly. It has consisted of different paintings, miniatures, sculptures, animation, ceramics and textile work.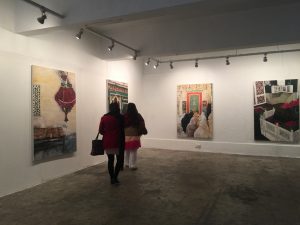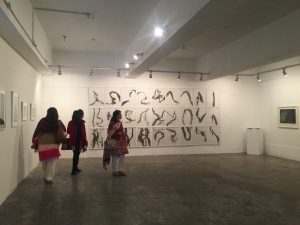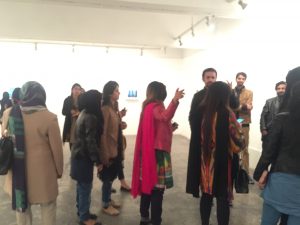 Students inquired many questions to artists on all aspects of creative work. The tour ended with a note of thanks and praising the work of artists.