Seminar and Walk on Energy Crisis
(Causes, Effects & solutions)
Date: 17-03- 2017
Venue: Room # 101 University Block, GCWUS Organized by ( Physics Society)
Report Prepared by : Humaira Latif ( Coordinator of Physics Department)
EVENT TYPE : Seminar & Walk
Speakers: 
Dr. Babar Shahzad Khan ( Assist. Prof.), PhD, GCWUS.
Students of 6 th semester.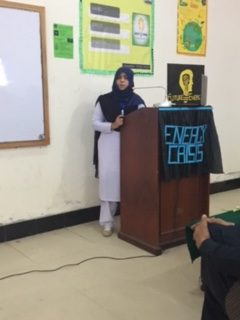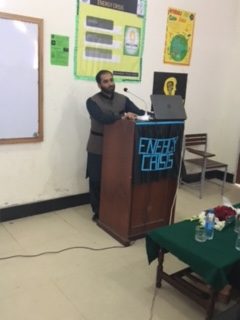 PARTICIPANTS
Students of 8 th semester, 6 th, semester and M.Sc.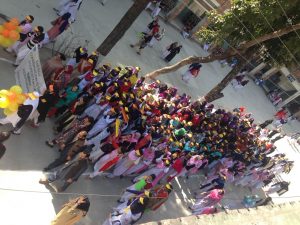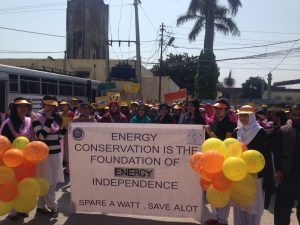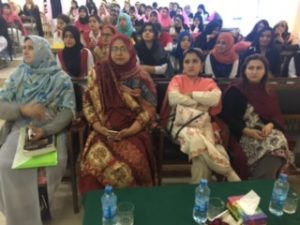 CONTACT DETAILS
Name: Humaira Latif
Designation: Lecturer (coordinator)
DEPARTMENT INTERCOM EXTENSION (PBAS): 164
ORGANIZING TEAM
TEAM LEAD(S)
Name & Designation: Humaira Latif (Lecturer (coordinator) )& Huma Malik (Lecturer (convener))
TEAM MEMBERS
1. Sabrina Suleman (President Physics Society GCWUS)
2.Zara Arshad (Vice President Physics Society GCWUS)
3. Name: Saman Qayyum (Event Manager)
4. Name: Maira (Media Manager)
DESCRIPTION STATEMENT
Seminar and Walk arranged to create an awareness among the students what are the causes,effects and solutions of energy crisis.
EVENT DETAILS
Seminar started at right time mention above in 101 room university block, GCWUS. Respected HOD's, Faculty members of various departments and students arrived earlier to the start of seminar. After the reciting the verses of Holy Quran and Naat, proper function started. Welcome note done by a student Zara Arshad. Then Dr. Babar Shahzad Khan delivered lecture on Energy Crisis, its causes, effects and what are short term & long term solutions to overcome it. After that students gave presentations. There is a fruitful discussion between students and speakers. At 11:15 walk started from Iqbal corner in a discipline way. During the walk students also distributed pamphlets among the various discipline students. And raised the slogan of walk.
Event Coordinator   : Humaira Latif                            H.O.D: Zahida Parveen