Day 3 – Orientation Drive 2018
Third and the final day of Orientation for freshers of Departments of Computer Science, Economics, Environmental Sciences, Information Technology, Institute of Arabic and Islamic Studies, Psychology, Sociology and Urdu of GCWUS.
This was organized by Directorate of Research and Trainings and Directorate of Students Affairs in collaboration with ORIC powered by Registrar Office, Controller Office, ITSC, QEC, Security & AFC Office and R&D Society of GCWUS.
This session was specially joined by Madam Raheela to inform students about the available universities, governmental and referral based scholarships as well.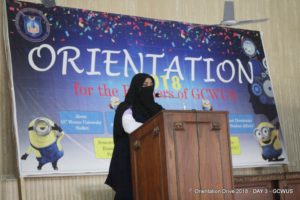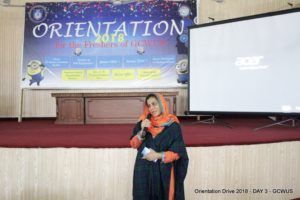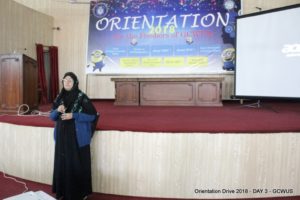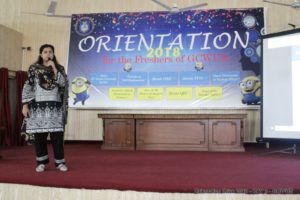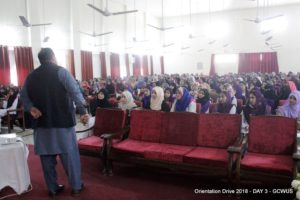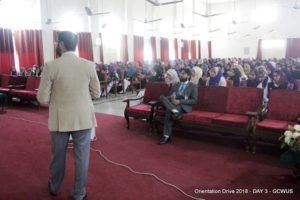 All the involved organizing departments are truly thankful to all the students who participated and hope that they have taken the much required knowledge / information which shall be very helpful for them in their tenure of study here in GCWUS.