Conference participation by Faculty GCWUS
Program Detail:
A three days International Conference held on" Archeological Heritage of Pakistan, Challenges Potential and way forward "from 20 -22 October 2017 organized by Higher Education Commission of Pakistan, University of the Punjab Lahore, National History and Literary Heritage Division, UNESCO, Embassy of France in Pakistan, British Council, Walled City of Lahore Authority (WCLA) at Alhamra Arts Council Lahore. Many researchers, scholars, and experts attended the conference across the world. The GC Women University Sialkot faculty members Ms.Farzana Zaheer Syed department of Political Science presented her research paper on the topic "Impact of Climate Change on the Ancient Civilization in Pakistan and Protective Responsibilities of the Government Agencies". The paper was highly appreciated by the panel of the conference.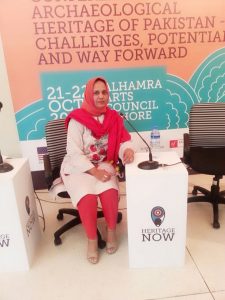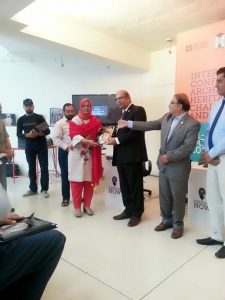 This paper was unique as it has highlighted the Climate Change as a threat to the vanishing heritage sites in Pakistan and protective efforts by the government of Pakistan.She emphasized to make the climate civilize is the responsibility of each and every unit based on the planet and climate is affecting humans, nations, countries, and continents without any discrimination. For climate sustainability, all individuals should play his/her role. Ancient civilization preservation can help to make Pakistan's economy strong through tourism.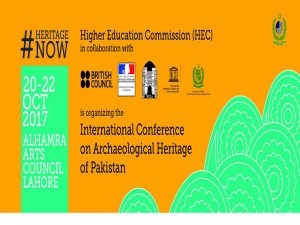 Ms. Saba Javed from Department of Sociology also presented her Research paper on the topic "Pakistan as a Cultural Tourism Destination: Issues and Challenges". She analyzed the tourism industry and challenges to it in Pakistan. The Chairman Higher Education Commission Islamabad Dr. Mukhtar Ahmmad, Executive Director Dr. Prof. Arshad Ali Executive Director attended the Conference and paper presentations.