Awareness seminar on Voting behavior in pakistan
Department: Political Science
Date of Event: 20th July 2017
Venue: Auditorium
Time of Event: 10:00a.m. To 12:00 p.m.
Guest / Speaker: Prof. Naila Arshad Govt. College Women University, Sialkot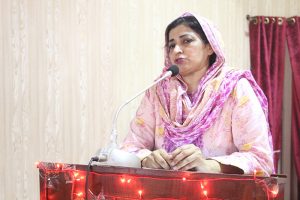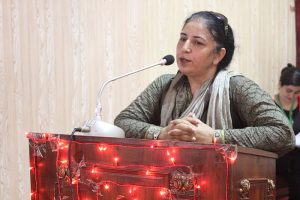 The purpose of the Event:
To promote awareness about voting, to tell new generation about voter registration and education of voter
Event Details:
Department of Political Science has arranged a seminar on 20th July 2017, on voting behavior in Pakistan. The purpose of this seminar was to aware new generation about how to use their vote. Seminar was started at 11:00 a.m. wit recitation of holy Quran and Nat-e-Rasool. Head of English department Prof. Nail Arshad was chief guest of seminar on behalf of Vice Chancellor of GC Women University, Sialkot Prof. Dr. Farhat Saleemi.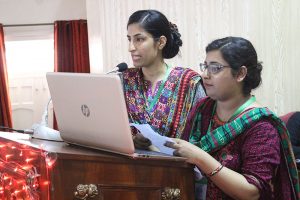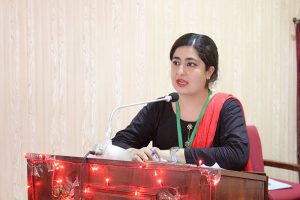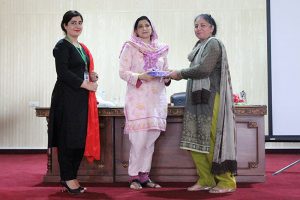 In start of program Assistant Professor Dr. Shagufta Findus describe the history of University and explain university's successful journey, Later on Ms. Rabia Naveed (Lecturer) explain the "history of General elections in Pakistan". After the historical review Ms. Hifza Yaqub critically explain "Importance of Elections in Pakistan!. Ms. Ammara (Lecturer) and Ms. Atra (lecturer) also given a multimedia Presentation on "The Importance of vote, voter registration, voter education and process of vote"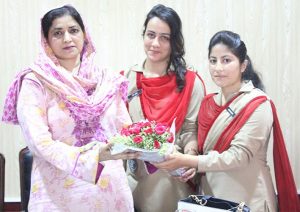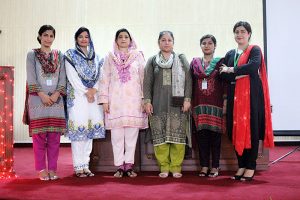 Chief Guest of seminar also highlight the importance of Elections and Vote, She said "Voting is a democratic process not a war" She also advised students to use their right in correct manners to choose their leaders.
Head of Department of Political Science explain Islamic Way of voting and solved all queries of students regarding the Elections and voting.
Students showed interest in seminar and also promise to act upon the procedure and advises by Presenters and Chief Guest.