A Guidance and Counseling session
Dated: 30th October 2017
Venue: Auditorium
Organized by : (Department of Psychology with collaboration of Director Student's Affairs)
Guest Speaker:  Ms. Tasneem Kausar, Counselor from U.K
EVENT DETAILS
The Department of Psychology, GCWU Sialkot organized a Guidance and Counseling session with collaboration of Director Student's Affairs for the university students on 30th October 2017.
The guest speaker was Ms. Tasneem Kausar, Counselor from U.K,  Ms. Ayesha Usman HOD of Sociology attends the function on behalf of worthy vice chancellor Prof. Farhat Saleemi. She was accompanied by with her faculty. Thanks to Prof. Dr. Hafiz Khalil Ahmad (HOD of Psychology department and Dean of Social sciences) and Sir Kaleem Raza Director of Student Services of University of Gujarat sub-campus of Sialkot.
---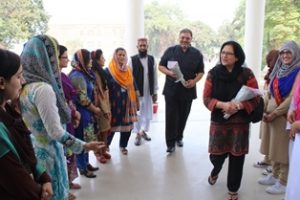 ---
The session specifically focused on stress management among students. The Speakers shed light on the problems faced by the students in their academic life. The Guest speaker affectively satisfied the students' questions regarding their daily hassles and problems. Ms. Saba Asif (Lecturer psychology) discussed the main factors of stressors observed in the students now-a-days. She  explained the importance of time management, maintenance of balanced academic and leisure activities in order to cope with stress.
---
---
Ms. Uzma Sarwar (Lecturer Psychology) as a health psychologist gave stress reduction tips and steps in stress management plan. She further shared her plan to organize a practical stress management workshop for the students of psychology department in coming days.
---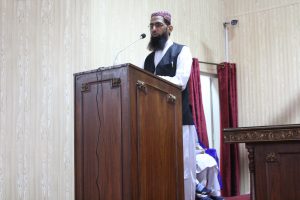 ---
Very warm thanks to all guests, faculty members and students from all departments who attended the session.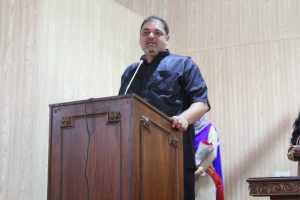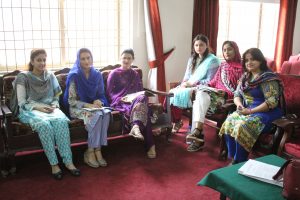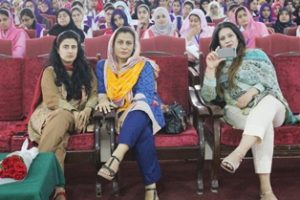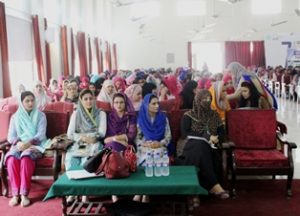 ---
ORGANIZING TEAM:
Dr. Shagufta Firdous (Designation Director Students Affairs)
Ms. Razia Anjum (event coordinator)
Ms. Salbia Abbas (Discipline In-charge)